Vertu Chauffeurs Wedding Car Hire Packages
At Vertu Chauffeurs we have a range of wedding car hire packages, alternatively we can tailor a package to your exact requirements.
Now that you're planning your special day don't hesitate to contact us about Wedding Car Hire Packages and to check our availability. Once we know your wedding date we'll work around you and your requirements to offer you the vehicle(s) and transfers that you require at the very best prices.
Examples of Wedding Car Hire Packages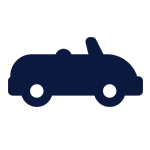 Wedding Package 1
Consisting of one way transfer only
A. Jaguar XF £150*
B. Beauford Convertible £250*
C. Viscount Landaulette or Imperial Landaulette £350*
* subject to availability and mileage restriction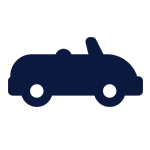 Wedding Package 2
Consisting of 2 transfers ie Pick up from home address transfer to the church/register office then on to the reception.
A. Jaguar XF £225*
B. Beauford Convertible £375*
C. Viscount Landaulette or Imperial Landaulette £450*
* subject to availability and mileage restriction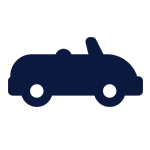 Wedding Package 3
Customise
We can accommodate any itinerary for your wedding. If you require a wedding car just outside the venue, long or short transfers, transport for guest, transfers after ceremony, all day hire or a honeymoon seaport/ airport transfer. Please contact us and we will be happy to advise you.
Vertu – Chauffeur driven Cars for hire
Jaguar XF
An unrivalled combination of style & substance delivers a seductive blend of design, dynamics & refinement. All-new Jaguar XF in Loire blue with Sienna Tan leather interior you're assured to arrive relaxed and in style.
Beauford Convertible
Our long bodied 1930's style vintage tourer wedding car finished in vintage white over Buckingham blue is one of the most outstanding examples you will ever see.
Why choose Vertu Chauffeur Services?
There are many reasons why you may need a chauffeur driven car in Birmingham and the surrounding areas. Whatever your reason, we will ensure that your journey is an experience to remember. We provide all our clients with a premium level of service for no extra cost to take the worry away and give you peace of mind. Contact us today to discuss your chauffeur driven needs.
Executive Chauffeur Travel
We understand that your business requires a quiet, confidential and sometimes discreet environment to function effectively. Vertu maintains this important principle, so you can get on with what you do best, your business. Whether you need a quiet, secure environment to prepare for your destination, or special instructions to be carried out to the letter, you can be sure our promise & integrity is solid.
One of the most important aspects of your business is your reliability, punctuality and attendance to your clients. Vertu are no different, our trustworthy service is second to none, planning routes, timetables and schedules meticulously to pick up & drop off, meet & greet you, or your clients, on time, every time. We won't miss a beat. Your driver will arrive in a spotless luxury vehicle, in smart attire, ready for his or her VIP's travel needs. Rest assured we are flexible to all of your requirements, both professional and personable, as and when required.
VIP Chauffeur Cars
For all of your business travel requirements, meetings, appointments, lunches and breakfasts, events, inbound and outbound journeys, VIP treatment for yourself, your executive staff and important clients to and from all 4 corners of the country and the world. Send us your travel itinerary and we will plan the rest for you. We provide the very highest standards of service, representing your business as you would represent yourself.
Special Events
It's not all, business and formality here at Vertu! Relax in style and be whisked away to your social function, sporting fixture, theatre show, prom, wedding or other important social event. Its your call, you can tune your day or evening experience 'up or down', to suit the occasion. Don't worry, we can bring you home in comfort too.
Airport Cars and Transfers
Reach your destination easily, stress free, prepared and on time. Vertu provide collection, drop off, meet and greet and a timetable monitoring transfer service for all airports, train stations, bus and specific point to point locations. Your schedule is our responsibility and we don't take it lightly. Whether you have special guests or clients coming in, providing transport for a loved one or simply going on holiday or a short break, we make sure your connection request is met punctually, in the comfort, calm and effortless style Vertu is renowned to maintain.
Wedding Cars
Our beautiful Beauford Convertible can be gracefully decorated with ribbons and flowers. We choose our cars according to style, elegance and grandeur. The Beauford is very spacious with legroom for the bridal dress and train.
We encourage Brides-To-Be to visit and view our wedding car before the 'Big Day.' From a short journey or a full day hire, we will manage your wedding transport schedule to meet your exact requirements so that you travel and arrive in style.
Contact Vertu Chauffeurs for your next VIP Journey, Airport Transfer, Prom Night or other Special Occasion.
Book your Airport Transfer or Wedding Day Car Hire
Tel: +44 (0) 121 259 0302 / M: +44 (0) 7811 504030 or email